Each day we highlight one of the 36 finalists leading up to the April 8 announcement of the Minnesota Book Awards, presented by Education Minnesota. Today we feature 2017 Young Adult Literature finalist: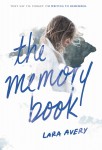 The Memory Book by Lara Avery
Published by: Poppy/Little, Brown and Company
Category Sponsor: Brainfuse
Sammie is a girl with a plan: the gifted high school valedictorian is going to escape her small Vermont town for NYU. But that is before she is diagnosed with a degenerative disease – Niemann-Pick Type C, a rare disease that kills most who are afflicted by the age of 20, and which causes memory loss as one of its primary symptoms. Told in letters to herself, the Future Sam, this heartfelt, funny, and bittersweet novel chronicles both the path of her disease and the major events and little details of her life over the summer that was supposed to be pre-college.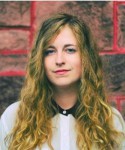 About the Author:
Lara Avery is the author of two previous novels for young adults including A Million Miles Away and Anything but Ordinary. Her fiction and nonfiction have also appeared in The Onion, Revolver, Pollen, ARTNews, and Women In Clothes (Blue Rider Press). Born and raised in Topeka, Kansas, Lara came to Minnesota 10 years ago to study film and cultural studies at Macalester. She now lives in Saint Paul.
Rave Reviews:
"Avery's novel stands out for its strong characters, a heartbreaking narrative that shifts to reflect Sammie's condition, and a love story that will leave many readers in tears." ―Publishers Weekly (starred review)
"Sammie's voice is a bright, relatable, and uncompromising one…Strengths abound in Avery's touching novel, and Sammie's relationships, both friendly and romantic, are no exception…Fans of John Green's work and Jennifer Niven's All the Bright Places will be reaching for the tissue box at the book's tear-inducing end." —School Library Journal (starred review)
Beyond the Book:
A small excerpt from an interview with Lara at the New Look on Books blog:
Q. I'm always fascinated by the different paths authors take to become published. Tell me your author story and what writing means to you.
A. I've always wanted to be an author, probably since I was around 7 or 8 years old. I wrote in journals constantly. I didn't realize that a career in writing was an actual possibility until I was out of college, when I published my first book. Until that point, I figured I would be just be a waitress forever, writing for myself and maybe submitting something someday.
Q. What is the hardest thing about writing YA fiction and why do you write for a YA audience?
A. I write for Young Adults because Young Adult stories allow for a wider range of characters. Young protagonists are allowed to make more mistakes, and as a result, they have more adventures.
I also can't forget how much YA books meant to me when I was young. I read every single book available for Young Adults at my library growing up, and they made me into the reader, writer, and all-around human I am today.
Review by Melissa Albert on the Barnes and Noble Teen Blog