Ben Blum on his acrobatic stunts and libraries as secular temples
We are so thrilled that Ben Blum will join us for this year's Opus & Olives. In preparation for the big event, we asked Ben a couple questions to help fans get to know him better in this #opusexclusive.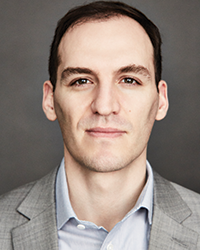 Tell us something that people might not know about you.
I was a tremendous math nerd when I was young, taking calculus classes at a local university when I was thirteen and once dressing up for Halloween as a dodecahedron. But I was also an extremely competitive gymnast. I slightly redeemed myself on the playground by showing off with acrobatic stunts. My specialty was to circle the perimeter with back handsprings, then jump as high as I could and land in full splits.
Tell us what you love about libraries.
My mother was the librarian at my elementary school, so you'd probably have to resort to attachment psychology to explain my deep affinity for libraries. I love everything about them, from the dim, slanty light to the smell of old books. I wish there were a way to broadcast the reverent hush of a library on loudspeakers in my apartment. I think they are the closest things we have to secular temples. We go there not just to pick up a few books but to surround ourselves with stories much larger than our individual lives, to link up our souls with the oldest, deepest threads of human meaning.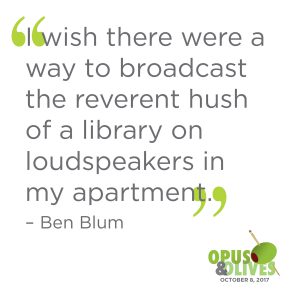 ---
Meet Ben and the rest of our bestselling lineup in person on October 8 at the RiverCentre in downtown Saint Paul!