Each day leading up to the 30th annual Minnesota Book Awards Ceremony, we'll be featuring an exclusive interview with one of our 36 finalists. Learn more about these incredible local writers and gear up to see the winners announced live in person April 21.
Interview with Marcia G. Anderson, author of
A Bag Worth a Pony: The Art of the Ojibwe Bandolier Bag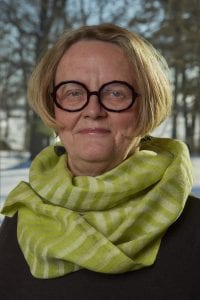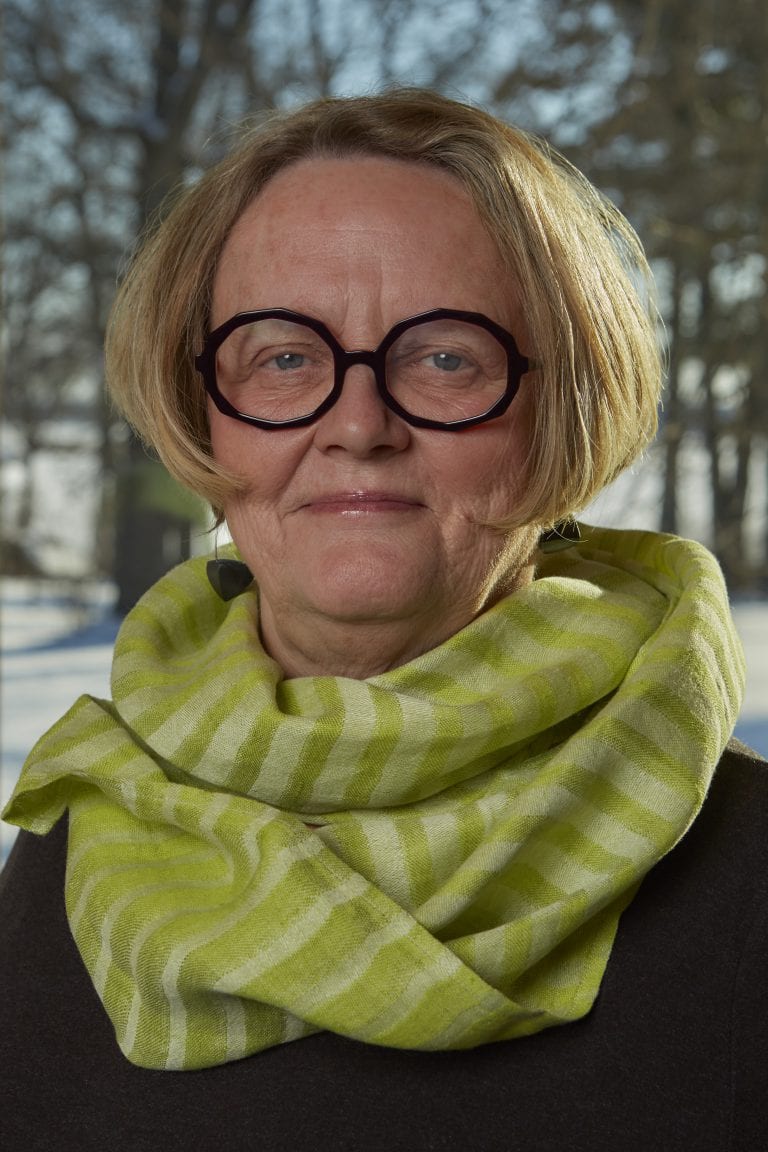 How does it feel to be a finalist for the MN Book Awards?
My passion for the gashkibidaaganag in the MNHS collections and the research that followed began in 1982, when I opened a drawer and unwrapped the paper protecting the first one.  Becoming a finalist confirms the worth of the time, research, effort, and many new relationships that came together in the project that became A Bag Worth a Pony: The Art of the Ojibwe Bandolier Bag.
What does writing mean to you?
Writing is an arduous experience for me. When I approach a new topic I find the process both energizing, and challenging. Sometimes I think I should have kept up with synchronized swimming with the Sea Sprites instead of becoming a curator! Luckily, my writing group of academics and public historians has kept me headed in a lively curatorial direction.
Why are stories important for our communities?
Stories are a critical element of the historical record. Part of my book celebrates stories about material culture objects and the artists who make them. These bags express the vitality and persistence over time of American Indian identity, culture, and craft, and illuminate a living tradition among the Ojibwe people of Minnesota.
Tell us something people might not know about you.
I gave this away earlier, but not many friends and colleagues know that I was a synchronized swimmer in college.
What do you love about libraries?
Public libraries are a vital symbol of the freedoms of a democratic society. As repositories with content available to all, they offer a myriad of perspectives on many topics and a place to hear many voices.
More about Marcia G. Anderson
I was born and raised in Spokane, Washington. An interest in history and world cultures led me to degrees in History, Anthropology and Museum Studies. I enjoy the opportunity to expand knowledge about human cultures and the objects they create as part of their everyday lives. I've written about Munsingwear, Minnesota's famous underwear, as well as Ojibwe beadwork, capes and shawls, and Dakota dolls, for publications that include Minnesota History and American Indian Art Magazine. My studies of the Arts and Crafts Movement in Minnesota and the Ojibwe bandolier bag became books in 1994 and 2017.
See the winners announced live at the 30th annual Minnesota Book Awards Ceremony!