36 Finalists Blog: Bao Phi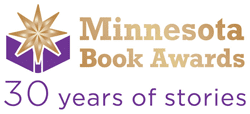 Each day leading up to the 30th annual Minnesota Book Awards Ceremony, we'll be featuring an exclusive interview with one of our 36 finalists. Learn more about these incredible local writers and gear up to see the winners announced live in person April 21.
Interview with Bao Phi, author of two 2018 finalist books:
A Different Pond, part of the Children's Literature category sponsored by Books for Africa
Thousand Star Hotel, part of the Poetry category sponsored by Wellington Management, Inc.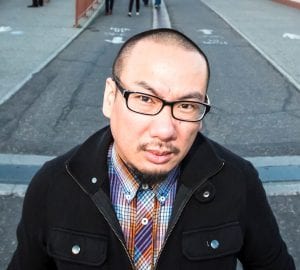 How does it feel to be a finalist for the MN Book Awards?
Surprising, and an honor.
What does writing mean to you?
Along with my daughter, writing is pretty much everything to me.
Why are stories important for our communities?
Stories are a way for us to see into another person's life and experience. It is so important for all of us to learn from one another and hear each other, now more than ever.
Tell us something people might not know about you.
When I was a teenager, a refugee from war and from a working class family, the idea of becoming a published author some day seemed completely unattainable to me. It was in the same league as wishing I would be a movie star or a superhero some day.
What do you love about libraries?
Libraries – specifically the Franklin Avenue Library and the Downtown Library, were my haven. You could read books – enter entire worlds – for free. They were, and are, a kind of magic.
More about Bao Phi:
Bao Phi was born in Saigon and raised in South Minneapolis. A multiple-time Minnesota Grand Slam poetry champ and National Poetry Slam finalist, his work has appeared on HBO as well as in the Best American Poetry series. He is the author of two poetry books, Sông I Sing and Thousand Star Hotel, both published by Coffee House Press, and one children's book, A Different Pond, published by Capstone. He lives in South Minneapolis with his daughter and is currently the program director of The Loft Literary Center.
See the winners announced live at the 30th annual Minnesota Book Awards Ceremony!