Each day leading up to the 2019 Minnesota Book Awards Ceremony, we'll be featuring an exclusive interview with one of our 36 finalists. Learn more about these incredible local writers and gear up to see the winners announced live in person April 6.
Interview with Martin Case, author of The Relentless Business of Treaties: How Indigenous Land Became U.S. Property
Category: General Nonfiction, sponsored by the College of Saint Benedict/Saint John's University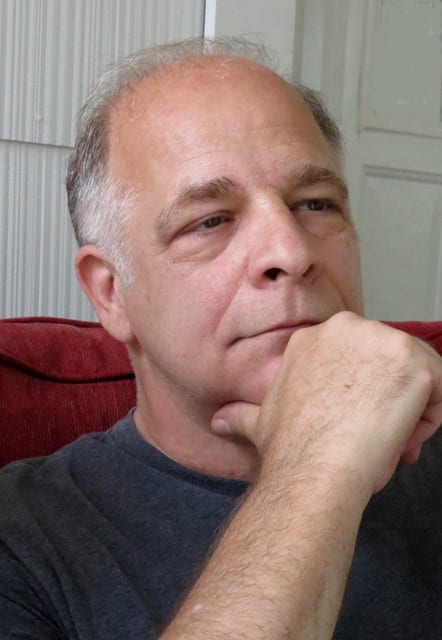 How does if feel to be a Minnesota Book Award finalist?
It's very encouraging to be a finalist for a Minnesota Book Award. Writing, and the research that backs it up, can be a solitary pursuit; history is a field that often doesn't draw the attention of a large general public. So it's gratifying to learn that someone has even noticed my work, much less placed in a group with the impressive other finalists in the general non-fiction category.
Tell us something about your finalist book that you want readers to know.
The U.S. Indian treaties took place at a cultural fault line that remains in place today, and can be told in stories from many points of view. My book focuses on the place of treaties in a U.S. property system. It's been an eye-opener for me, and I hope it will be for others.
Let us know a little bit about your writing life. What brought you to a writing career and how did you become a published author?
I've been a writer all of my adult life, but usually not in the field of history. Working relationships with the Indian Land Tenure Foundation and the Minnesota Humanities Centered encouraged me to research treaties, and to present the results of my research in public forums. This eventually led to discussions with the Minnesota Historical Society Press for a book-length manuscript on the men who signed treaties for the U.S. government.
Minnesota is often ranked highly as a state that values literature and reading. In your experience, what is it about our state that makes it such a welcoming place for writers and book creators?
I don't think Minnesota is necessarily a welcoming place for writers, but it is a vibrant environment for writing. So many Minnesota writers address disparities and disconnections that exist here as elsewhere. It makes the art form here a means not only of self expression, but also of community engagement, and that's exciting.
What is something you are good at that few people know about?
I've been writing (and talking incessantly) about treaties for so long that many people are unaware that I'm interested in anything else, but I do enjoy writing poetry and fiction in addition to history.
What do you love about libraries?
In a democracy, libraries do God's work: provide public access to information; create space for meaningful discourse; encourage literacy; bridge the generations. I think that libraries are the quintessential democratic institution.
About Martin Case
Martin Case has researched the government signers of U.S.-Indian treaties for a dozen years. Along the way, he served on the design team for Why Treaties Matter, a traveling exhibit created by the Minnesota Indian Affairs Council, Minnesota Humanities Center and Smithsonian Museum of the American Indian. Currently the director of Allies: Research and Writing, Case has provided writing services to dozens of diverse non-profits. He has made presentations to educators and the general public on multiple topics as a consultant to the Minnesota Humanities Center.