Each day leading up to the 2019 Minnesota Book Awards Ceremony, we'll be featuring an exclusive interview with one of our 36 finalists. Learn more about these incredible local writers and gear up to see the winners announced live in person April 6.
Interview with Wing Young Huie, author of Chinese-Ness: The Meanings of Identity and the Nature of Belonging
Category: Memoir & Creative Nonfiction, sponsored by Bradshaw Celebration of Life Centers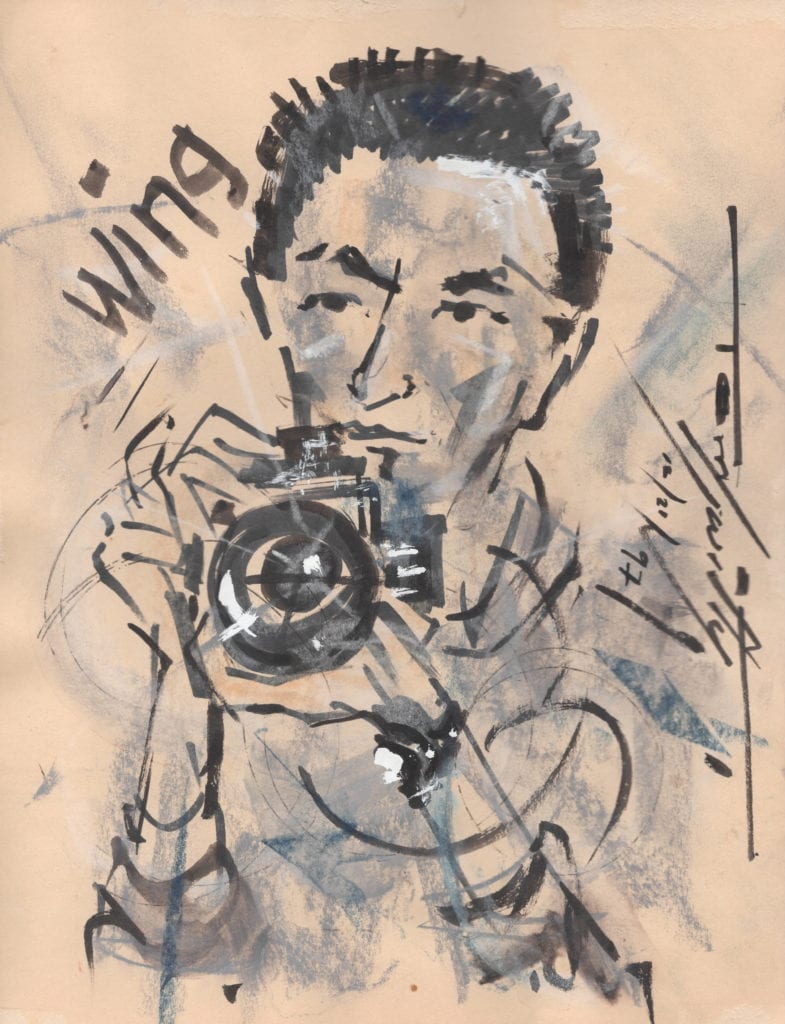 Tell us something about your finalist book that you want readers to know.
I am the youngest of six and the only one in my family not born in China. Instead, I was conceived and oriented in Duluth, Minnesota. As a Chinese-American it took me quite a while to realize just how much weight that little hyphen carried. My father owned Joe Huie's Café, a typical chop suey joint, but it was images of pop culture that fed, formed, and confused me. The everyday realities of my family and myself were seldom reflected in that visual landscape, to the point that it caused my own parents to seem foreign and exotic, while I became a stranger and a riddle to myself. You can look in the mirror every day and never really see yourself. So what am I? How does my Chinese-ness collide with my Minnesota-ness and my American-ness? And who gets to define those abstract hyphenated nouns? These were the underlying questions of this project, which is part documentary, part meta-memoir, and part actual memoir, as I collected an array of photographic answers and perspectives throughout Minnesota, in various regions of the United States, and in China.
Let us know a little bit about your writing life. What brought you to a writing career and how did you become a published author?
I bought my first camera, a Minolta SLR, when I was twenty. A couple of years later I earned my BA in journalism, intending to become a reporter. But after taking a one-week workshop from the iconic street photographer Garry Winogrand, I began to harbor ambitions of becoming an artist. Instead I embarked on a free-lance journalism and commercial photography career in the Twin Cities, working sparingly on personal photographic projects. Finally, seventeen years after that workshop with Winogrand, I had my first solo exhibition in a vacant lot in Frogtown, Saint Paul, where I installed 173 photographs of everyday life in that neighborhood, pinned to 4×8 foot blocks of Styrofoam shrink wrapped in clear plastic. This public installation was up for a month and brought thousands of viewers from inside and outside of the area. The Minnesota Historical Society Press published it as a book (1996), my first. Chinese-ness, also published by them, is my seventh book.
What is something you are good at that few people know about?
A couple of weeks ago I made 99 out of a hundred free throws at the YWCA.
What do you love about libraries?
When I was growing up in Duluth the public library was one of the few places that anyone could go for free and always feel welcome. It still is, perhaps even more so.
About Wing Young Huie
Photographer Wing Young Huie has captured the complex cultural realities of American society for over 35 years. His best-known works, Lake Street USA and the University Avenue Project, transformed Twin Cities' thoroughfares into epic six-mile galleries, reflecting the daily lives of thousands of its citizens.   He was named Artist of the Year" by the StarTribune in 2000: "Lake Street USA is likely to stand as a milestone in the history of photography and public art." In 2018 he was honored with the McKnight Distinguished Artist Award.