Each day leading up to the 2019 Minnesota Book Awards Ceremony, we'll be featuring an exclusive interview with one of our 36 finalists. Learn more about these incredible local writers and gear up to see the winners announced live in person April 6.
Interview with Nick Wroblewski, woodcut artist for Hush Hush, Forest by Mary Casanova
Category: Children's Literature, sponsored by Books for Africa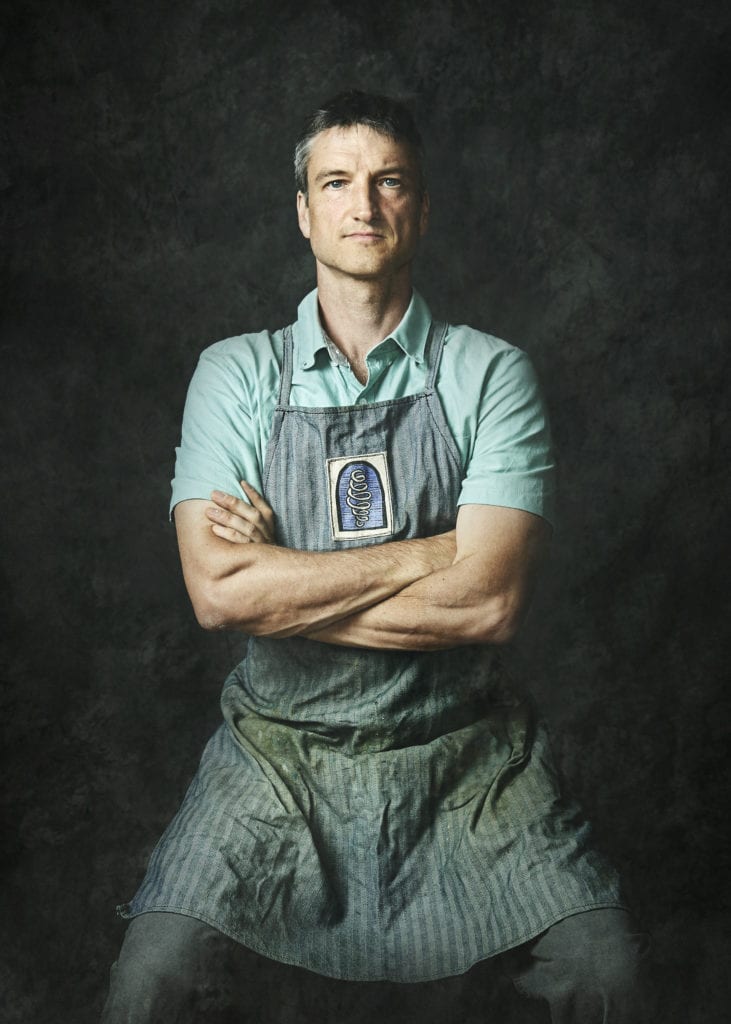 How does if feel to be a Minnesota Book Award finalist?
It feels wonderfully affirming. I am very grateful that this book was recognized as a finalist for this Minnesota Award. The Minnesota landscape was always in my mind as I created the illustrations for Hush Hush, Forest.
Tell us something about your finalist book that you want readers to know.
I wanted this book to be timeless in the sense that it could have come from a world years ago. I was inspired by classically illustrated books like, Mickey and the Night Kitchen, Blueberries for Sal, Katie and the Big Snow, and Millions of Cats.
Let us know a little bit about your writing life. What brought you to a writing career and how did you become a published author?
I've been making woodcuts for twenty years. I have always been involved in visual arts and have always been captivated by the visual world inside children's books. The illustrations from great children's books stick with me and are drawn from when I am conjuring images that hold and express magic. I was asked by the publisher to illustrate Mary Casanova's books. They saw my work as a fitting match to the North Woods narrative of Mary's text.
Minnesota is often ranked highly as a state that values literature and reading. In your experience, what is it about our state that makes it such a welcoming place for writers and book creators?
There is a sense of respect for the arts. And with that respect comes a consciousness of all the art forms. Whenever I spoke of classic children's books with my editor at University of Minnesota Press it was always received with enthusiasm and encouragement. There's an openness to creative ideas. I went to the Arts High School. I grew up in South Minneapolis. There are so many threads that you can't help but be involved in the arts.
What is something you are good at that few people know about?
With all this woodcut printmaking that I do I have acquired some completely obscure abilities. I can see things in reverse. I can see a tree by defining all the negative space around it, creating the shape by everything that it is not.
What do you love about libraries?
Going to the Downtown St Paul Central Library and being left to the children's room. We had on ongoing thing where there was a challenge to test the unlimited amount of books one could check out. I guess it was limited to what a kid could personally carry, but it sure felt like pure freedom. I also remember checking out framed artwork. This has got to be one of the artistic influences I have floating around in my subconscious.
About Nick Wroblewski
Nick Wroblewski is a Midwest based printmaker of hand cut woodblocks. His interest in art was cultivated young by a strong community of artists in Minneapolis, MN, where he grew up. Early experiences in puppetry, painting, and sculpture led to his work as a printmaker. Nick focuses on large multicolor woodcuts and has developed a distinct aesthetic reminiscent of stylized Japanese masters, yet uniquely his own. His work depicts the reverence he has for conversations of the wild and loyalty to the honesty of handcrafted arts. Nick's work can be seen in private collections and galleries throughout the country, as well as commercial design and illustrations. He lives in Duluth, Minnesota and prints from his studio near Lake Superior.