Each day leading up to the 32nd annual Minnesota Book Awards Ceremony, we'll be featuring an exclusive interview with one of our 36 finalists. Learn more about these incredible local writers and gear up to see the winners announced live in person April 28.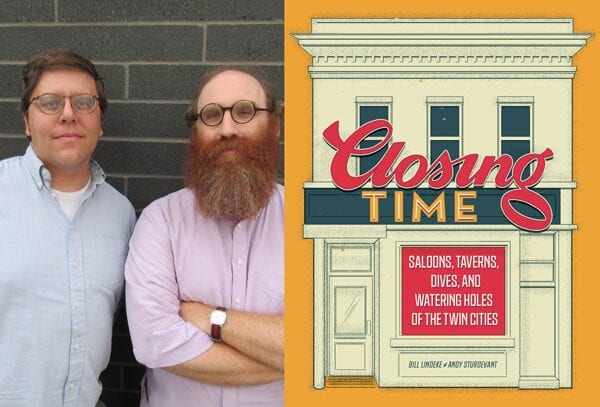 Interview with Bill Lindeke, author (with Andy Sturdevant) of Closing Time: Saloons, Taverns, Dives, and Watering Holes of the Twin Cities, part of the Minnesota Nonfiction category
How does it feel to be a Minnesota Book Award finalist?
I am an avid reader of Minnesota authors and being in such estimable company is an amazing honor.
Tell us something about your finalist book that you want readers to know?
These are stories that tap into the rich history of the Twin Cities that are not often documented. The stories of bars and saloons were a lot more surprising than the stereotypes suggest.
Share something about your writing process and preferences. For instance, where is your favorite place to write?
Some of the writing was done in local bars, it's true, but mostly the work took place in libraries or my home office.
Minnesota has a reputation as a state that values literature and reading. In your experience, what is it about our state that makes it such a welcoming place for writers and book creators?
We have a tremendous culture of historic preservation, documentation, and story-telling that makes researching the past a rewarding endeavor.
What is something you are good at that few people know about?
I am a passable jazz pianist.
What do you love about libraries?
Libraries are wonderful and rare public spaces that we need to maintain and preserve. I love going down a wormhole, following one or two referential clues and seeing where it leads. Also, the collegial, conspiratorial, silent camaraderie…
Bill Lindeke is an urban geographer and author of Minneapolis-St. Paul: Then and Now.
See the winners announced live at the Minnesota Book Awards Ceremony! Presented by Education Minnesota; media sponsor: Star Tribune.