Each day leading up to the 32nd annual Minnesota Book Awards, we'll be featuring an exclusive interview with one of our 36 finalists.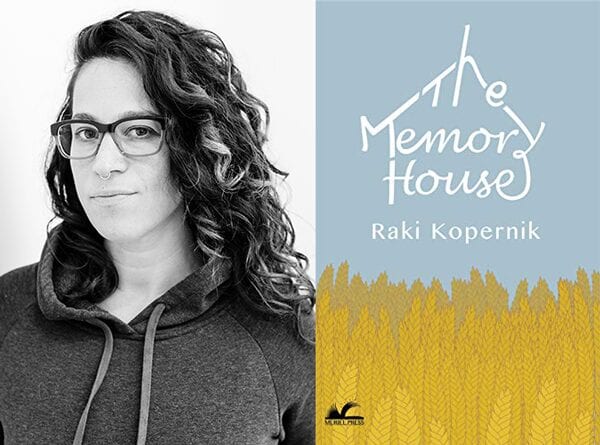 Interview with Raki Kopernik, author of The Memory House, part of the Memoir & Creative Nonfiction category, sponsored by Bradshaw Celebration of Life Centers
How does it feel to be a Minnesota Book Award finalist?
It's an honor and a gift to have my voice chosen. Since moving to Minneapolis almost six years ago, the best parts of my life have thrived, not only in my career as a writer, but also in my partnership, my home, and my community.
Tell us something about your finalist book that you want readers to know?
I was the most worried about how my parents would feel reading my memoir, even though they gave me permission to write about their stories. They ended up loving the book and their larger Israeli community has been deeply supportive as well, a great marker of success for me.
Share something about your writing process and preferences. For instance, where is your favorite place to write?
I often write at my neighborhood cafe, Royal Grounds, which I like to call, my office. I have a favorite table there, and chatting with the owners has become a part of my focus, as they always ask about my writing. They even came to my book launch and are mentioned in the acknowledgements of The Memory House.
What is something you are good at that few people know about?
Handstands.
What do you love about libraries?
I love that libraries are still free and accessible to the public, not only for borrowing books, but also as warm quiet spaces to be in.
Raki Kopernik is a Jewish, queer, experimental fiction and poetry writer. She is the author of the collections The Other Body and The Things You Left.