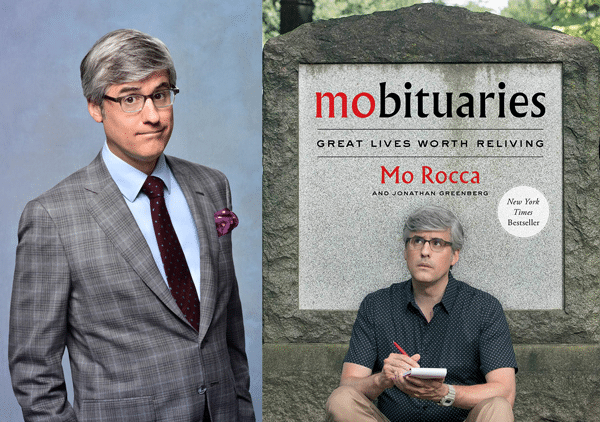 We're so thrilled that Mo Rocca will emcee this year's virtual Opus & Olives gala. In preparation for the big event, we asked Mo a few questions to help you get to know him better.

Tell us something that people might not know about you.
I'm a self-taught gymnast. I could once do an aerial cartwheel and I still hold out hope to one day do a round-off back-handspring unassisted.
What do you want people to know about this book?
I want people to have as much fun reading it as I had writing it.
Tell us what you love about libraries.
Even in the digital age I love card catalogs. They DON'T belong in loft apartments, purchased for obscene amounts of money from Restoration Hardware, making some retro-hip statement. Back off, yuppies. You can have all the apothecary cabinets you want. Leave the card catalogs ALONE!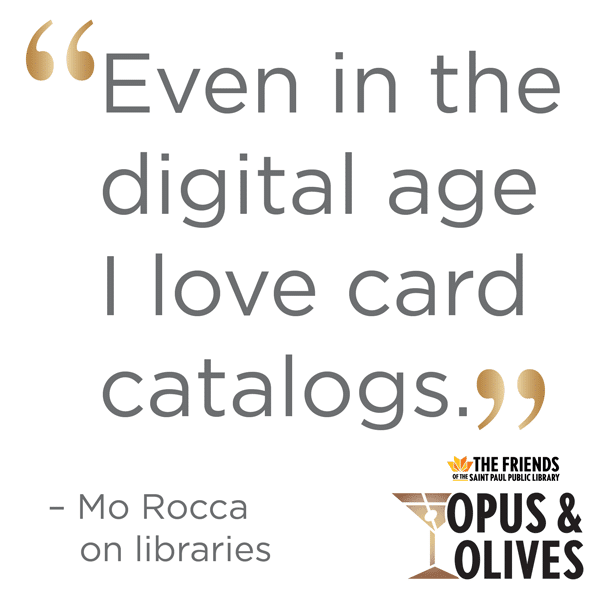 Spend the evening with Mo Rocca and the rest of our bestselling lineup on October 11 from the comfort of your own home!